Custard Apple and Blue Peaflower Smoothie Bowl.
2 October 2020
Custard apples have a brand new BFF to add to the list of fruits who play well together. It's name is the Butterfly Peaflower, from South East Asia. As well as having amazing health benefits (ask Google about them), it's blue! And just by adding citrus or even yoghurt, the colour can change all the way from blue, through purple and then on to a bright hot pink, depending on how much the pH is lowered.
You can make this delicious, healthy smoothie by following the recipe below.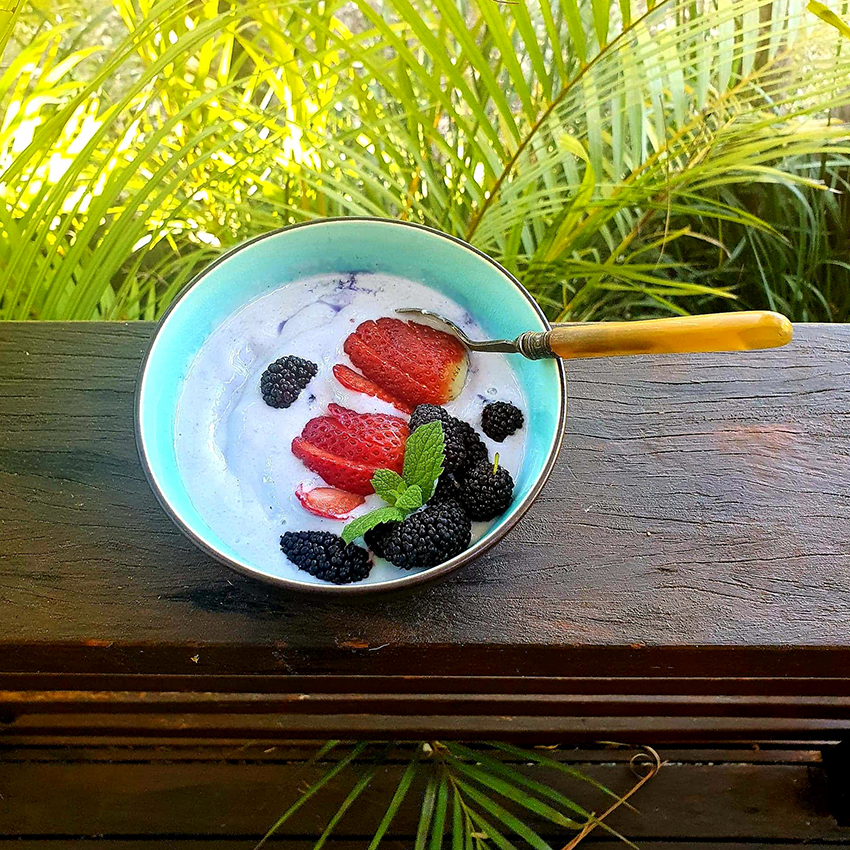 Ingredients: 1 cup of coconut yoghurt, 1 cup of frozen custard apple pulp and one level teaspoon of powdered peaflower. Blend all ingredients together and spoon into a bowl. Top with seasonal berries of your choice.